Katalon Studio and KMS Technology together surveyed with ToolsQA as the media sponsor in April 2018. The main aim to do this was to understand and offer evidence on challenges faced by worldwide test professionals and their organizations with test automation. The test professionals across the globe face a lot of challenges when it comes to automated testing tools. As a result, we received answers from 2,291 respondents who had different roles and responsibilities in their current organizations. The survey's questionnaire consists of 7 questions in all. These questions cover various aspects. Additionally, these questions ask respondents about some of the below things:-
First, about their roles in their respective organizations.
Secondly, their experience with automation in their company.
Thirdly, about automation tools used in their organization.
Fourthly, types of testing applying automation.
Fifthly, overall challenges test professionals face with using automated testing tools.
And, challenges in using the existing automated testing tools.
Moreover, we found interesting and intriguing statistical analysis from the manager and non-manager perspectives about test automation types, tools selection criteria, and the severity of the issues. In addition to that, the whitepaper will give you an accurate source of reference in adopting test automation. Below are some of the links that you can use to download your free whitepaper. We have also included an updated link that covers the difficulties in Test Automation in 2020. Please find them below for your reference.
» You can Download your FREE Whitepaper: Test Automation Challenges 2020
2020 UPDATED: Difficulties inTest Automation in 2020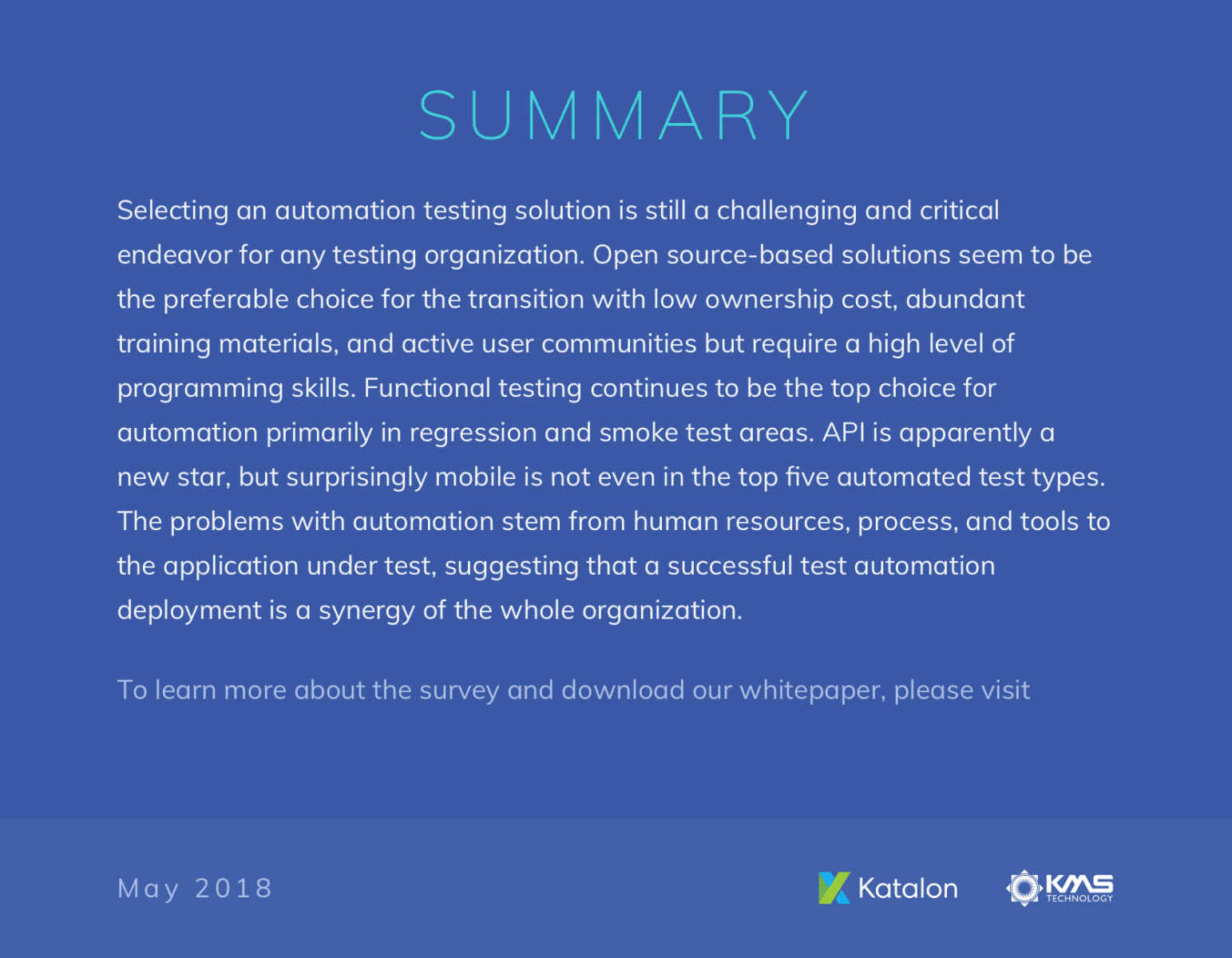 To conclude, that's all about the Top Challenges in Test Automation. These difficulties are certainly not the only ones found in automated testing, but they are very common. If the test professionals are aware of the upcoming challenges in the automation, they can control them efficiently. We covered all the main challenges comprehensively as of 2020. You can refer to the links shared above for a complete understanding of these difficulties.