Using websites could be said to be the most popular way for businesses to connect to their customers. Correspondingly, the need to ensure all functionalities run accordingly to set requirements and removing tedious tasks for a faster work pace has been placed top priority for web automation advocates. When thinking about web automation add-ons, two names stand out to the community - Katalon-Recorder-vs-Selenium-IDE. In this article, we will focus on the differences and detailed comparison of these two.
The most popular add-ons for web automation
Katalon Recorder vs. Selenium IDE
The supported environment
Time to the first value
Manual and automation combination
Comprehensive Testing Report
Product development and Support
The Most Popular Add-ons for Web Automation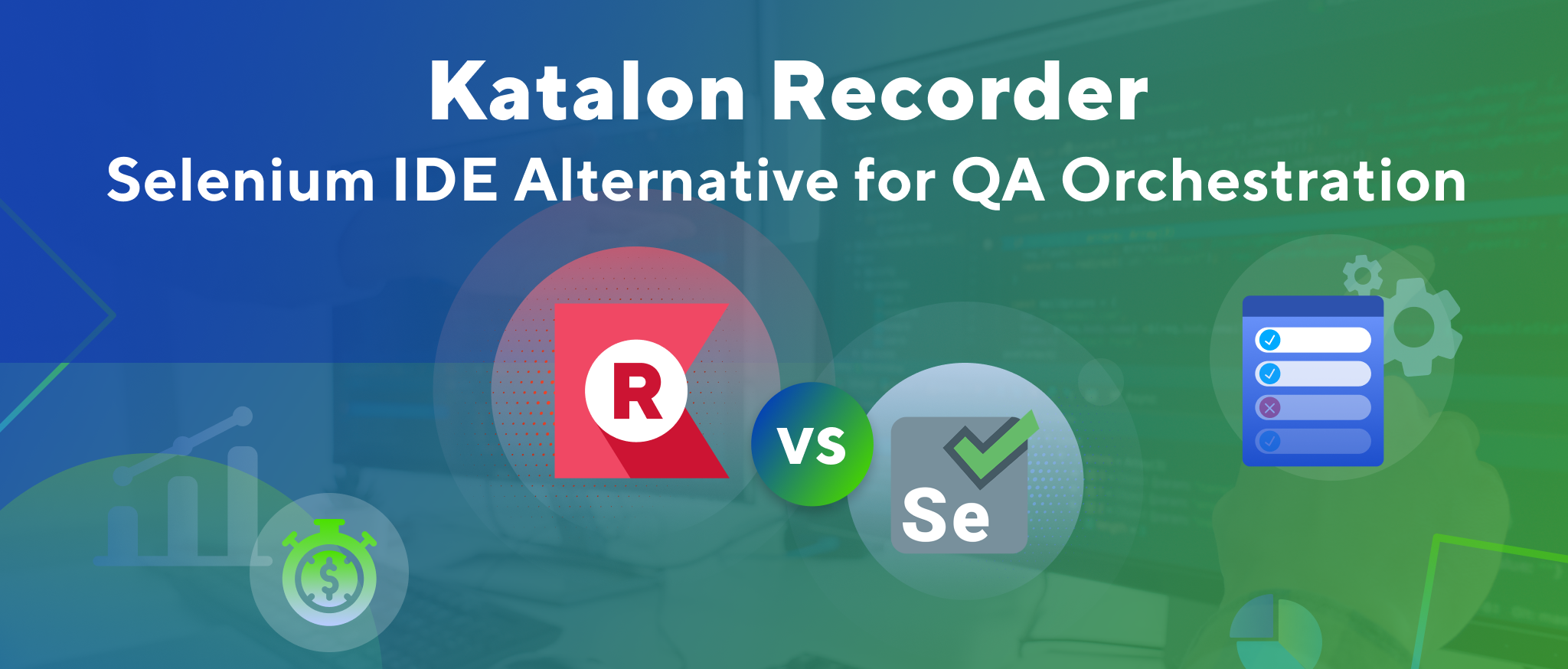 Introduced in 2006, Selenium IDE is no stranger in enabling people to record and playback a workflow on their browsers. Yet, with errors left unsolved due to not having an official product development team, Katalon Recorder was later put out to iron Selenium IDE's flaws. In other words, it was a valid alternative.
Katalon Recorder is a companion product to Katalon solution - the well-known software quality platform provider -  with a rapidly expanding user base since the 1st release for its robustness and simplicity to web testing.
To better understand how these two extensions differ, below is a table and detailed comparison highlighting the critical differences between Katalon Recorder vs. Selenium IDE.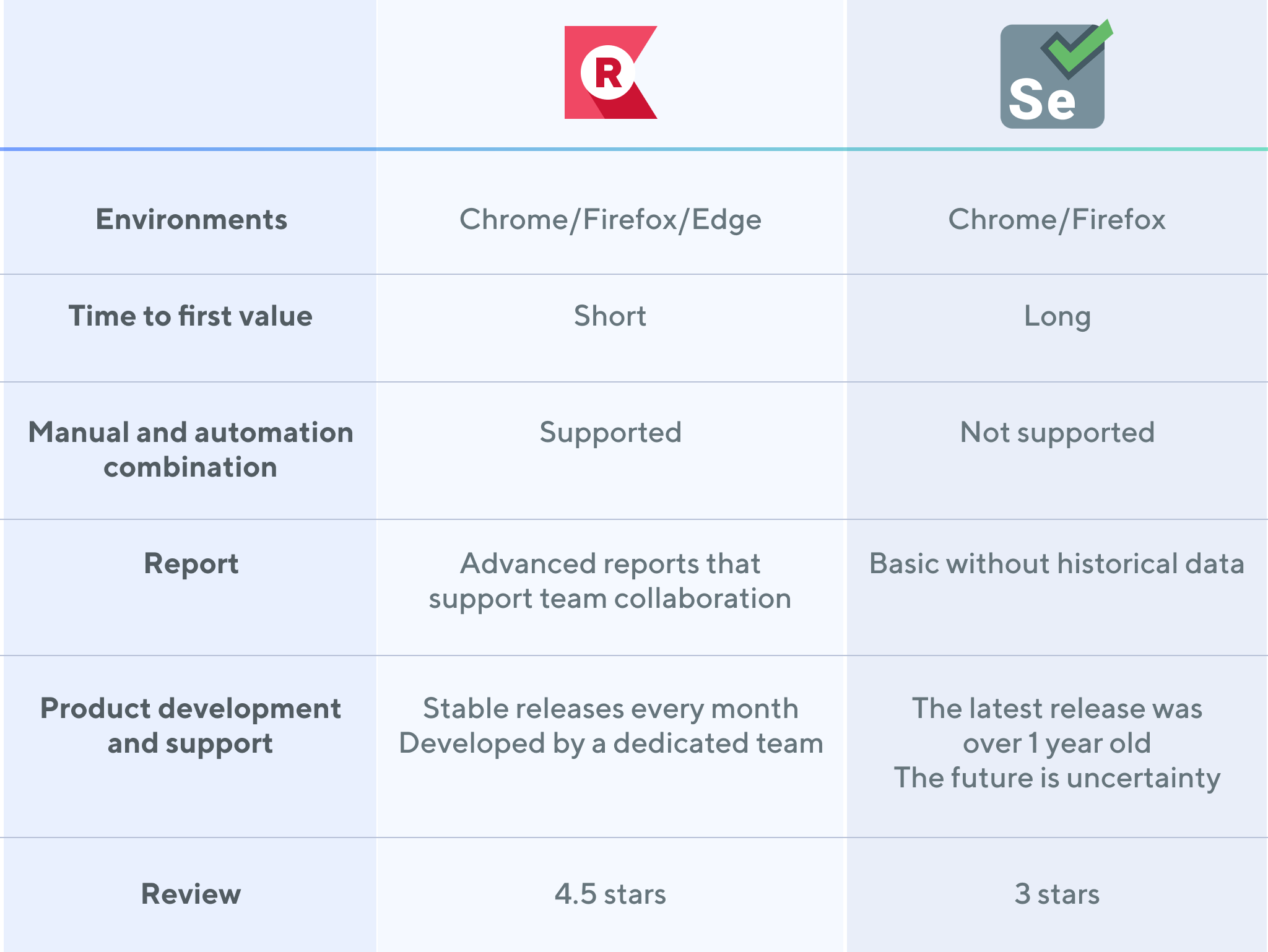 Need more assurance before making the switch? Keep reading.
Katalon Recorder Vs. Selenium IDE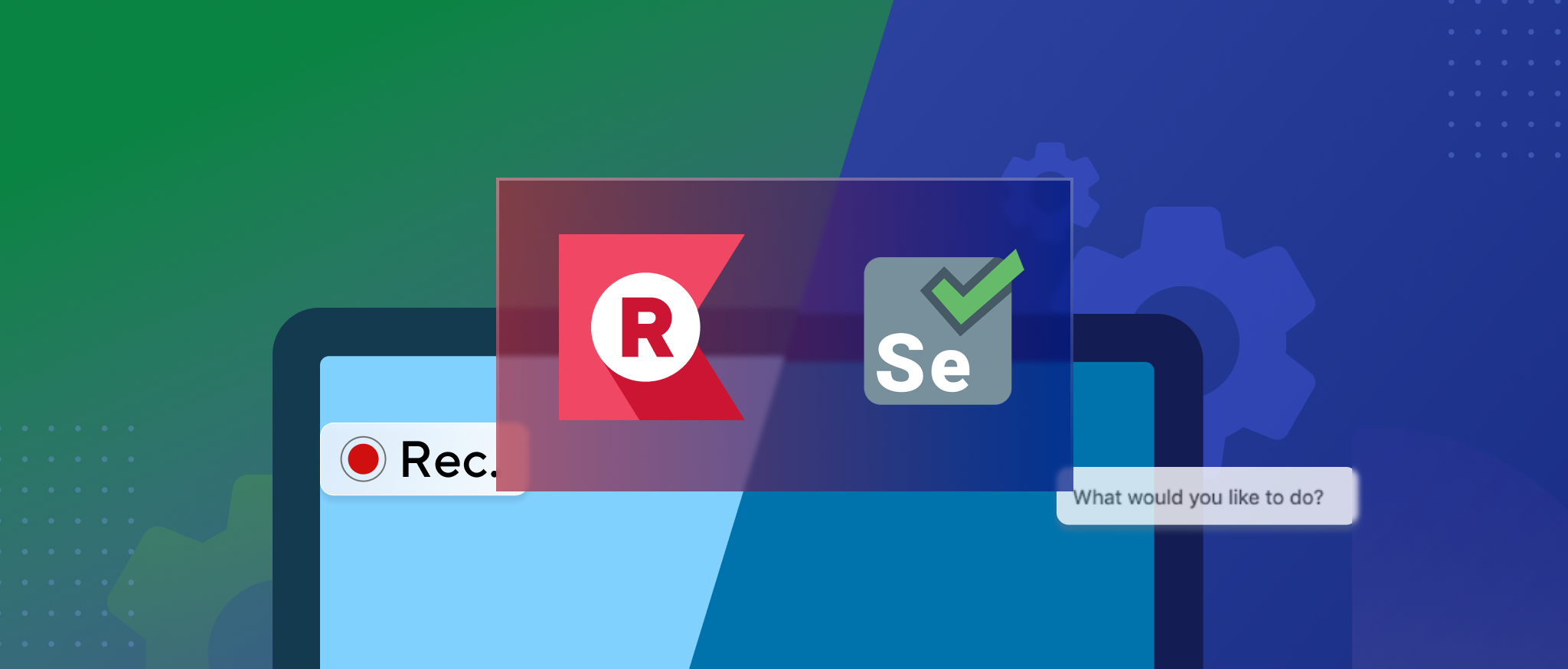 The Supported Environment
While Selenium IDE works on only Firefox and Chrome browsers, Katalon Recorder additionally supports Microsoft Edge along with previously mentioned browsers. On top of that, being available on more platforms, namely Safari and Opera, could soon be expected.
Time to First Value
In terms of bringing an optimal and seamless user-working progress, Selenium IDE could be quite a hassle to prepare for your test record as there are preliminary and repetitive steps to take care of. These include entering a new project name and web URL every time we open the app.
At first sight, these tasks might not sound detrimental to the users' pace in web testing, but bottlenecks can eventually build up and slow down your entire job flow.
In contrast, Katalon Recorder doesn't require such tedious steps and offers a more friendly customer onboarding process. Besides, a quicker time to a first value (TTFV) can easily be seen with a simple installation process - adding the Katalon Recorder to your desired browser and press the record button to start the recording.
Manual and Automation Combination
Given that a typical testing workflow rarely consists of continuous automation testing series, particular testing types and scenarios require both manual and automated actions, like exploratory testing.
In such cases, Katalon Recorder gets the score. It allows simultaneous execution of automated and manual tests in the same session with the previous runs. In contrast, Selenium will instead start up a brand new execution session that doesn't incorporate previous manual efforts.
Comprehensive Testing Reports
With a generally agreed importance of test management and team collaboration in successful software development, Selenium IDE is a standalone product. Additionally, it lacks the capabilities to provide insightful reports and integration capabilities from both technical and business points of view.
On the other hand, with built-in Katalon TestOps integration, test results from Katalon Recorder can be easily uploaded and made into comprehensive graphical reports. From here, you can easily monitor historical test results with smart charts. Additionally, you can also quickly spot and fix bugs with cross-team sharing capabilities.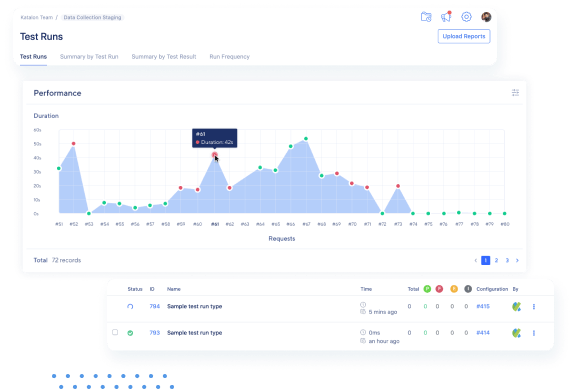 Product Development and Support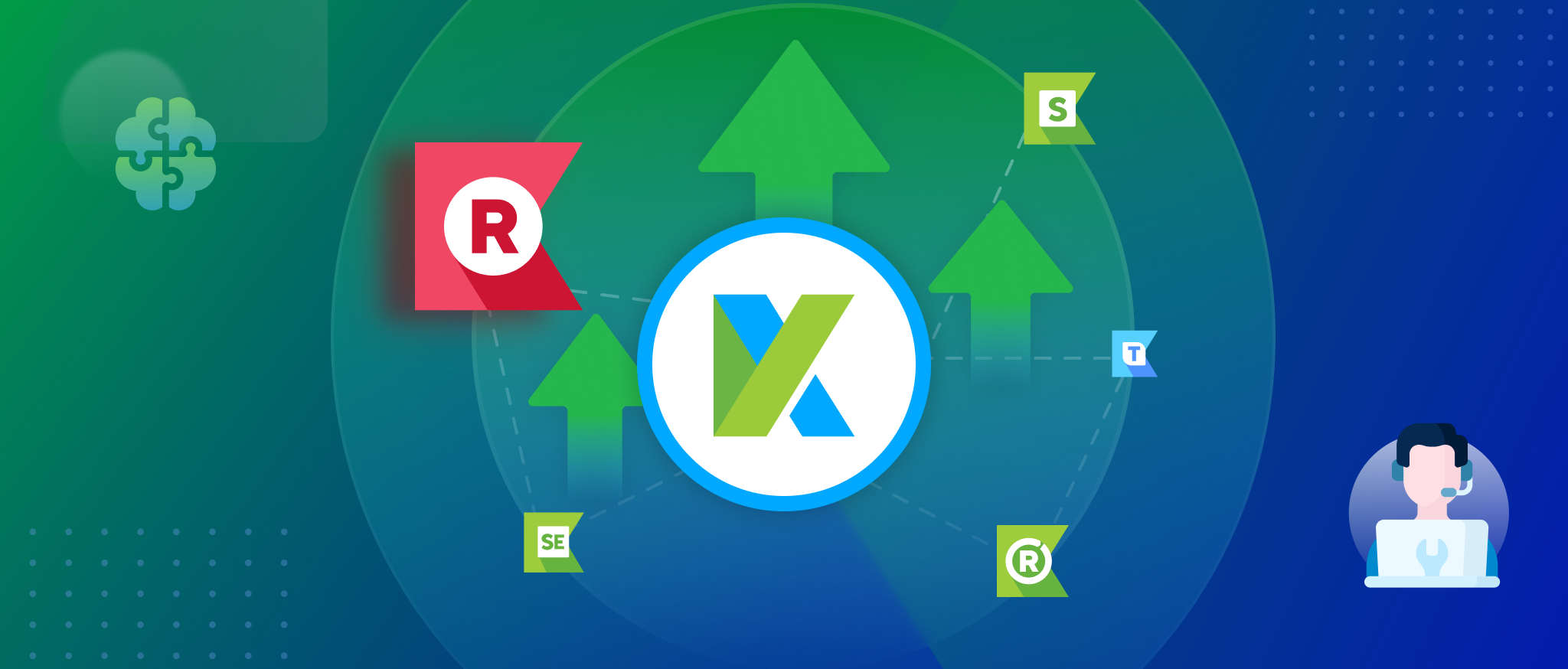 Even though the two extensions offer free for business and personal uses, Selenium IDE doesn't provide long-term maintenance and updates. After all, it still is an open-source project and lacking an official development team. It has, in return, left bugs and problems unsolved.
On the other hand, built by an experienced team with years of experience in software testing, Katalon Recorder users can utilize Katalon's dedicated and support team for troubleshooting technical matters and monthly releases & updates.
Conclusion
All in all, Katalon Recorder and Selenium IDE are the perfect lightweight solutions for web automation.
Katalon Recorder will help you or your team start with high-scale web automation testing. It puts off the stress of a high learning curve or complex onboarding process. It now goes beyond the Selenium IDE alternative but a game-changer that redefines how we should do web automation.
But, if you are familiar with the Selenium framework and don't need advanced reports, feature improvements, or customer support service, Selenium IDE is your best choice.
Conclusively, this was a detailed comparison of Katalon Recorder vs Selenium IDE. We hope that this post will help you choose a suitable tool for your web automation journey.